Anxiety Management during COVID-19
The COVID-19 outbreak has meant a lot of changes for everyone and a lot of worry around what might happen and what is currently happening. It is causing people to feel extremely anxious for various reasons. It is important to recognise that it is okay to be feeling this way and that there are simple techniques that can help you manage and take care of your mental health during this time.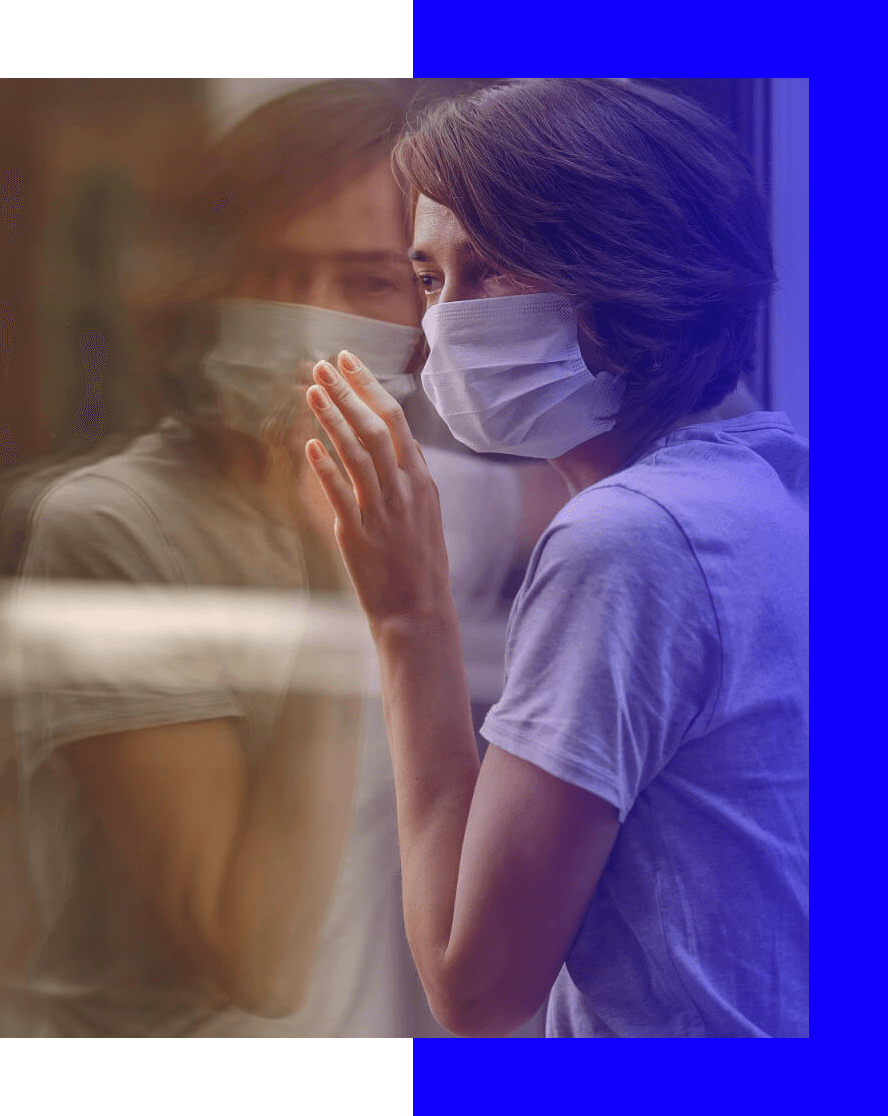 Some ways to manage your anxiety:
A lot of our anxiety at this time is due to spending our time alone and worrying about things. Staying connected to family and friends is very important during this time to help us feel less lonely and anxious. If you are feeling worried, make sure you speak to someone you trust about it.
Know that it is only temporary
At this moment everything is uncertain, but it is important to realise that this isn't forever and there will be an end to all this soon. Just as this situation is temporary, so are your anxious feelings. However, if you are feeling that it is too much to handle then you should make sure you are getting the help you need.
There are physical ways to help battle anxiety and these can include exercise and meditation. Try taking some time out of your day to do some exercise or meditation to help calm your mind. It is also recommended that you do not consume anything that is known to make anxiety worse, such as alcohol, when you are feeling this way.
There is a lot of information going around on the internet and on the news. Make sure you are getting your information from trustworthy sources such as the CNN and BBC, so that your anxiety isn't made worst from scaremongering posts and inaccurate information. It might be best to give yourself breaks from social media and unfollow any accounts that could be heightening your anxiety during this time.
Another way to help lower anxiety is doing things that make you happy and you enjoy. It can help you to relax and take your mind off of anxious thoughts.  If you are unable to do your usual hobbies while you are staying at home, then try finding something new that you like to do that can be done from your home.
Keep on top of your feelings
During times like this it is important to recognize what you are feeling and when you need some help, whether it be from friends, family or a professional. We offer anxiety management counselling where we can work with you to find anxiety busting techniques that can help you manage your anxiety during COVID-19. Give us a call today. We are here for your support.
In this unprecedented period of global uncertainty, The Wellness Society put together this workbook to provide our community with much needed support.